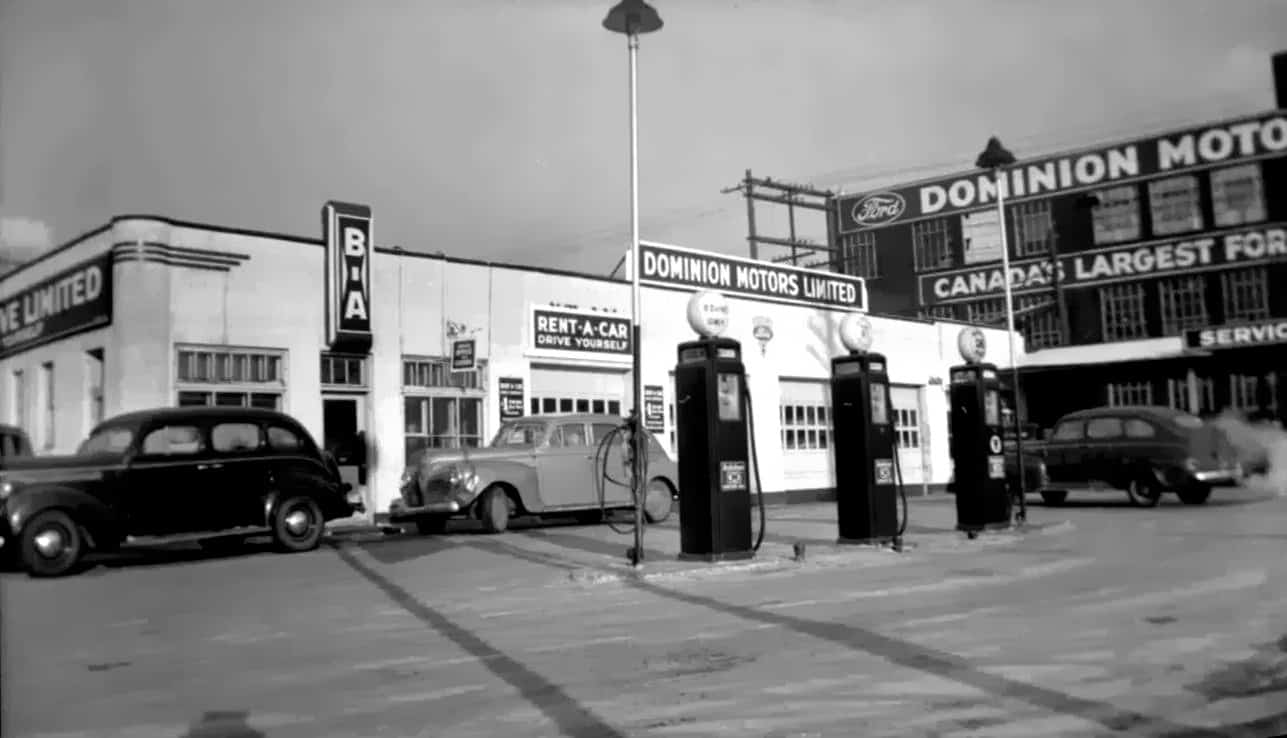 Domo 60th Anniversary
Domo celebrated its 60th anniversary in 2018, having been established in 1958. The strategy for the fledging company more than sixty years ago was simple and brilliant.
DOMO was incorporated in 1958
Domo today has more than 90 locations across Western Canada with annual sales exceeding $220 million dollars.
Originally the company was one of two gas stations ran as a division of Dominion Motors, Canada's largest Ford dealership, which "sold the best for less". The stations were quite successful and when Senator Everett joined his father, Mr. Horace Everett, at the dealership that his father had built to become Canada's largest Ford dealership; he came out with a scheme to expand the gasoline retail side of the business.
He talked a representative from Canada Safeway into renting a small area at the front of Safeway's parking lots to Dominion Motors for the purpose of building little kiosks that would simply dispense gasoline. These were small structures with only two pumps, one at either side of the kiosk. Initially, Safeway allowed Domo to build these new style kiosks on 3 of its parking lots in Winnipeg. A new company was incorporated and it was called Domo Gasoline Corporation Ltd. with the trading name "Domo". In a day when the corner service station ruled, this way of retailing gasoline was quite revolutionary. The small footprints, the tiny rents, and the fact that there was only one person required to man them assured that the operating costs were extremely low, and these savings the Senator insisted would be "passed on to Domo guests". Originally, Domo sold its gasoline for "3 cents per gallon below other major brands".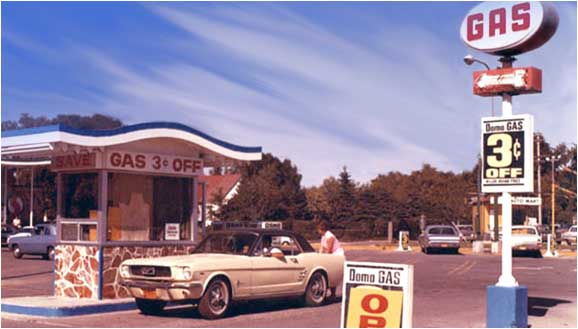 1970
The First Domo stores were built on Safeway parking lots and their design reflected the architecture of Safeway stores.
The fact that all these tiny kiosks sold was gasoline (and motor oil) meant guests got very prompt and courteous service.
The fact that the gasoline was "one of the two best gasolines sold in Winnipeg", direct from the major refineries assured guests they were getting the best quality gasoline for less.
As the company grew and added new locations, it became widely respected for value, quality and "Jump to the Pump!" Service.
Though it is quite a different era today, these principles remain the company's guiding principles. Domo is committed to providing all its guests with value, quality, convenience and superior service.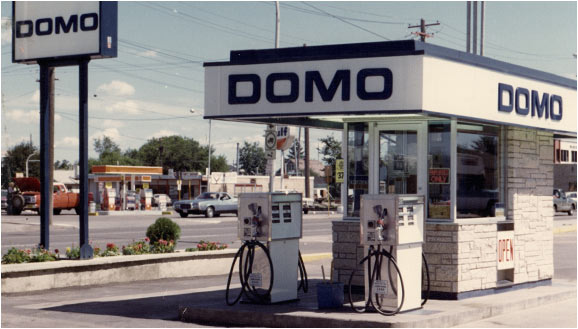 1980
Domo quickly expanded to Edmonton, Calgary, Saskatoon, Regina and Vancouver. This is the first new Domo in downtown Vancouver.
Domo has continued to keep its operating costs low and pass the savings on to the guests. A simple but remarkable way Domo does this is through its very popular "Rollback Days" discount program. Mondays and Thursdays, at most locations, Domo rolls back its pumps up to 5 cents below the posted price it has on its street signs. Domo "Rollback Days" have, of course, built a very loyal following as each and every guest gets the discount right at the pump that day without any need for coupons or memberships or year-end refunds.
Domo has worked hard to maintain its reputation for quality, convenience and superior service.
In order, to pass on even larger savings to our guests, Domo has more recently introduced a select number of self-serve stores to its line-up, which of course, further help Domo keep its operating costs to a bare minimum. These stores are called Domo Club stores where guests enjoy extra savings with their free Domo Club Card. These stores feature enhanced amenities such as relaxed indoor shopping for convenience items, ATM's, Squishee machines and more. As always, and as the Senator always insisted, the operating savings are passed on to our guests.
Though some new Domo Club stores are self-serve, they retain the reputation Domo has earned for value, quality and convenience. Whether you visit our full serve or self-serve stores, it is the Domo Team's "Jump to the Pump!" attitude that makes all the difference.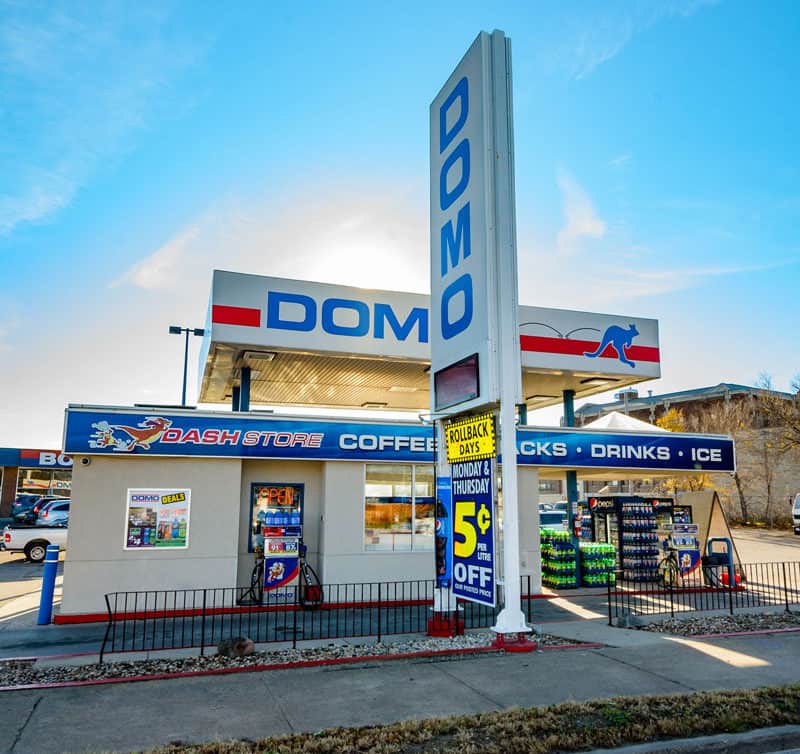 Today
Domo operates or supplies more than 90 stores across Western Canada and is dedicated to continue to provide superior service, quality and value.